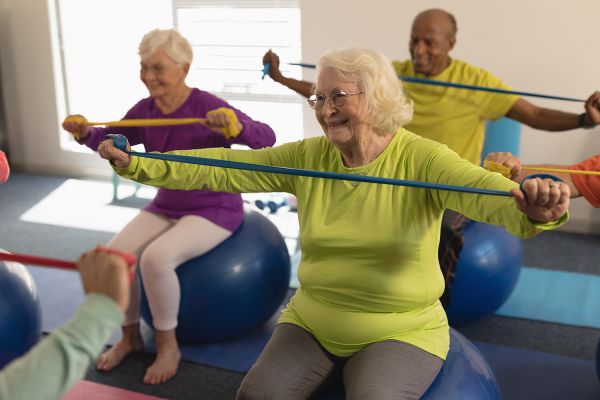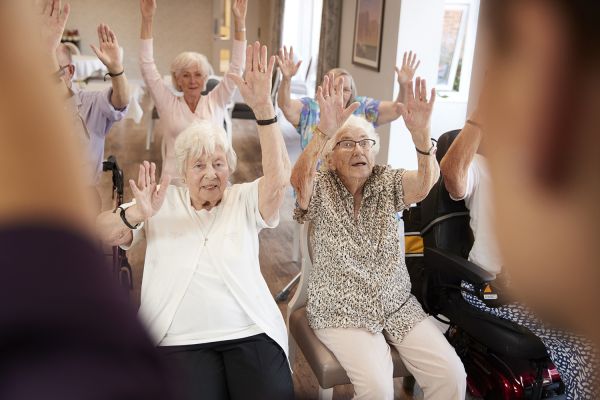 About Live 2 B Healthy
Live 2 B Healthy® seeks to inspire older generations to live longer, healthier lives. Our company has been at the forefront of the senior fitness movement since 2008. Our NEW LIVE Virtual fitness classes are available to seniors anywhere to join with other seniors from across the road or across the country in fun, safe, senior-focused group classes.
The reason Live 2 B Healthy® programs are so effective at reducing falls is because we concentrate on improving Balance, Flexibility & Strength in all of our classes. Balance is largely a function of practice, and, as we age, we tend to practice balance skills less, so we lose our ability. Our classes incorporate both sitting and standing movements that get seniors back into the practice of using their balance skills. Flexibility and stretching exercises lubricate the joints and help to keep our movements smoother and less painful. Less pain means more range of movement, and less hesitation in our daily activities. And finally, by working on Strength – particularly core strength – we have increased ability to recover from a stumble. Our core muscles help us catch ourselves before gravity takes over when we stumble.
Live 2 B Healthy® doesn't just talk about improved balance, flexibility & strength – we have the data to back it up! All of our classes start out with a baseline test. Thereafter, participants are tested twice per year. We provide testing results to our communities to share with their residents, family and community.
Back to Resources