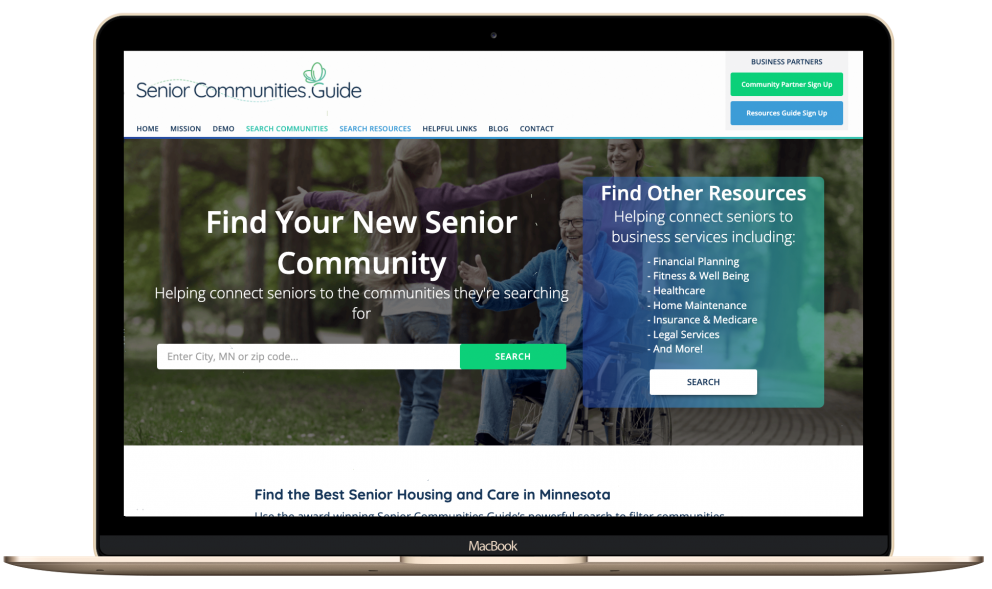 Search for senior communities and find resources directly from the homepage of Senior Communities Guide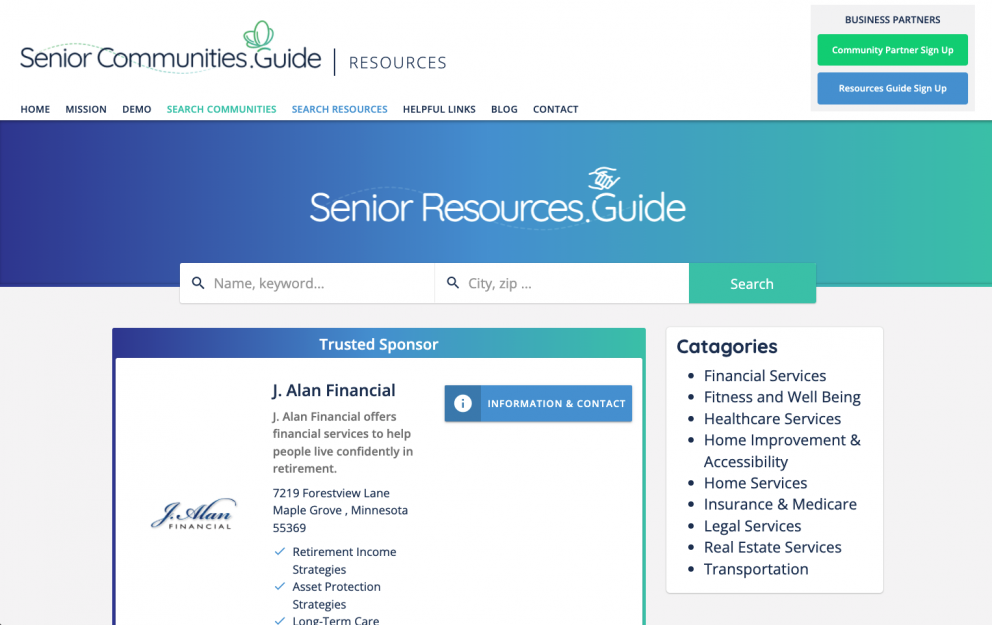 Users can search for businesses by name, keyword, city, zip or by categories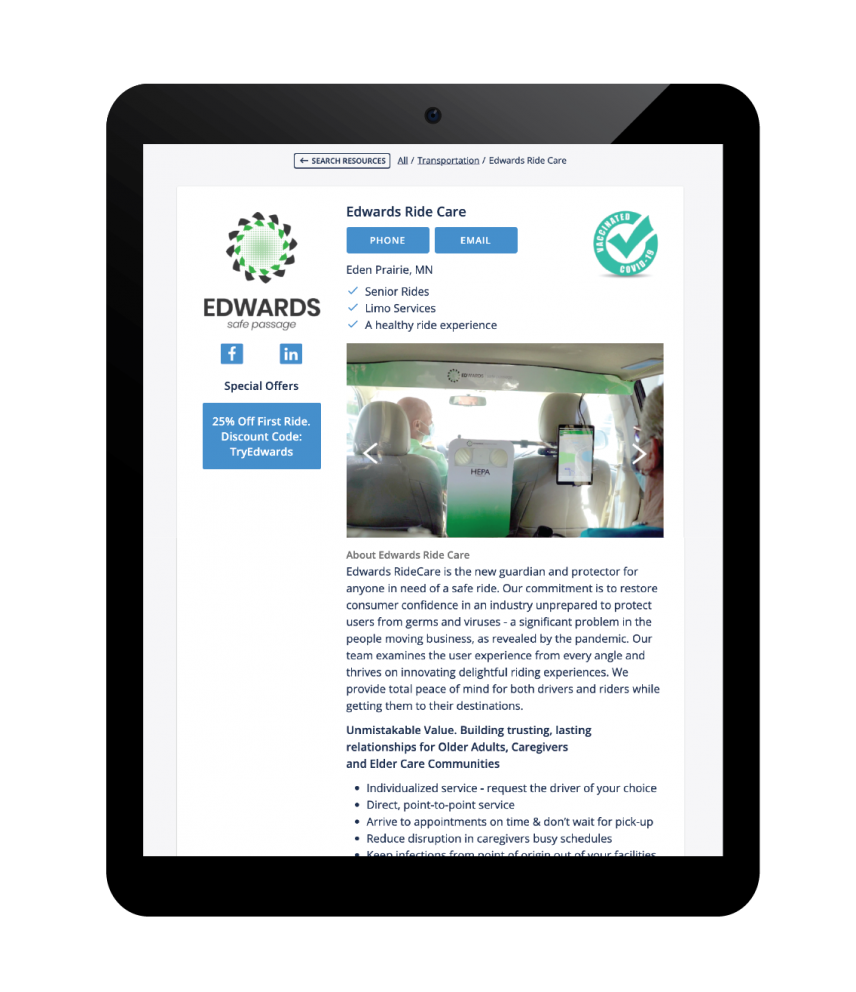 Sample premium profile page from Edwards RideCare
Introducing the NEW Senior Resources Guide 
Many seniors and their families need services and support and do not know where to turn for trusted resources. Senior Resources Guide was created for just that reason. 
Business categories including: Real Estate Services, Financial Services, Taxes and Accounting, Legal Services, Health Care, Transportation, and more. 
A company that is included in our guide must have the patience and kindness needed to work with older adults. List your company for a low monthly fee. You'll get unlimited referrals from older adults and their families who have searched our website for you.
Each resource partner has a profile page with description, logo, picture and contact info. You have the option to upgrade with more photos, videos, PDFs, and links to your website.
Pricing starts as low as $29 a month. Sign up today!