Take a Tour from Home with 3D Virtual Online Tours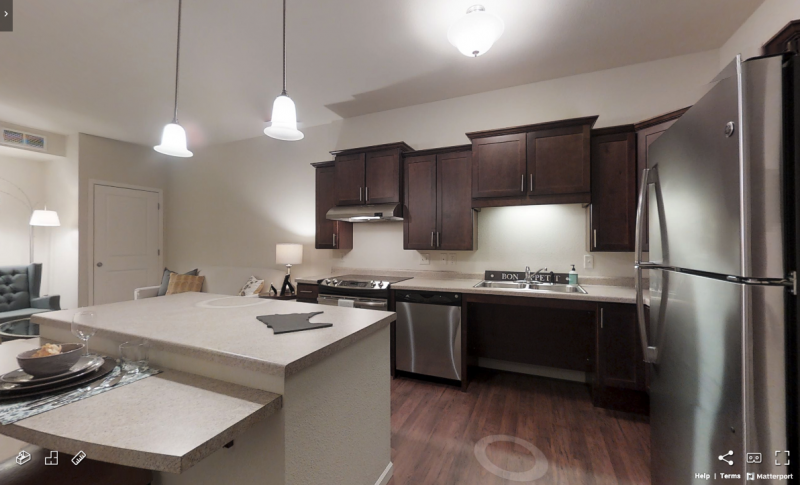 Posted:
Jan 4th, 2021
2:00 am
Showcase your community while social distancing. Take potential residents on a virtual walk-through of your units, amenities or your whole community.
Making a very time-consuming decision easier
Choosing a senior care community for oneself or a beloved family member is overwhelming. There is a wide range between the quality, pricing, amenities and levels of care of various communities—requiring weeks of planning to visit them all. Emotions can run high and the details can be horribly over-whelming. There are so many things to consider. And making it even harder, is that time is often of the essence. Families can feel enormous pressure, and agonize over the situation. These challenges are only compounded by the current COVID-19 crisis. Anything that can be done as a senior community provider to make their decision faster and less stressful is of great benefit to potential residents. 3-D virtual tours make it all so much easier for families by allowing them to stay home, safe and comfortable while gathering the important information they need to assess potential communities.
The lowdown on a 3D virtual tour
It is a visual tour of your senior community. It pans around or up and down to effectively show the full scope of any focal point of a room or open area in your building. It can be viewed at a continual, yet comfortable pace, moving from one point to another throughout the subject location. It can be stopped to focus in on any specific area. With all of the recent advancements in this type of technology, great clarity and detail can be displayed. It is so easy for potential residents to use as it is a simple click on your senior community profile page. To view an example, go here.
Benefits of a 3D virtual tour
Transporting a person into your community without them having to, well, actually transport, is a very efficient way to present the scope, unique stature and amenities of your property. You can only make a first impression once, so it must be a great one. Here are some of the key benefits:
A high-quality 3D virtual tour presents your property in a superior manor that static photos never can compete with. It captures the scope and details from different perspectives and allows for highlighting particular areas—all while offering a fluid and engaging experience.
It conveys that you are thinking about the needs of potential residents. It tells them you are willing to put in the extra effort to make their search and final decision easier and more convenient for them. This creates a natural willingness to delve further into exploring your property—it creates interest.
People have become more accustomed to online tours, and even expect them. Family members can watch it together, giving them the ability to discuss in real time.
3D virtual tours uniquely streamline the process, making it easier for potential residents and for your staff. It allows for basic questions about the community to be answered early, you can get information out in the front end. It gets them in the door from a far, so that when they do come to your community in person, it is because they are already seriously interested.
There are many ways to utilize its flexible nature. You can focus just on the residential rooms, the large gathering areas and everything in between.
When compared to other marketing tools, you won't find a better bang for your buck. When done thoughtfully and professionally, it is a highly effective means by which to showcase your property.
Tips for ensuring your 3D virtual tour is the best it can be
You know the saying, anything worth doing, is worth doing right. That certainly applies. Here are some tips for achieving a fantastic result for your senior community:
Take time to talk with current residents and employees to get their perspectives on what they like most about your senior living community.
Choose the perfect time for shooting the front end of the technical process. High noon tends to blow out the imagery with too much white light. Lighting is usually best near sundown as it affords a warmer light with a softer feel. Open the curtains and any terrace doors to the let the natural light in. Make sure to notify residents and employees ahead of time for any areas that will need to be people-free.
Again, first impressions matter. Plan ahead to have a thorough cleaning done and the tidying up of any clutter. Get rid of any unnecessary (or ugly) furniture and decorations. Hide TV remotes and cables and any other eyesores. Remember, everything will show. Take time up front to think about décor and make any changes ahead of time. Remove mirrors if possible as they can make for some awkward reflections. Are there community pets, live bird enclosures or fish tanks that need to be looking their best? Add bouquets of fresh flowers and pick up a few more plants to create a warm and welcoming feeling for prospective residents.
And last, but certainly not least, let the expert professionals do it. A poorly done 3D virtual tour is likely worse than none at all.
A 3D video online tour is a great marketing tool that is surprisingly cost-effective and can be used across multiple platforms. If you can compel someone to envision themselves living in your community, they are already well on their way to making it so.
Visit SeniorCommunities.Guide/Partner to sign up for your free senior community listing and learn about the many other services that are available to make connections to prospective senior residents happen.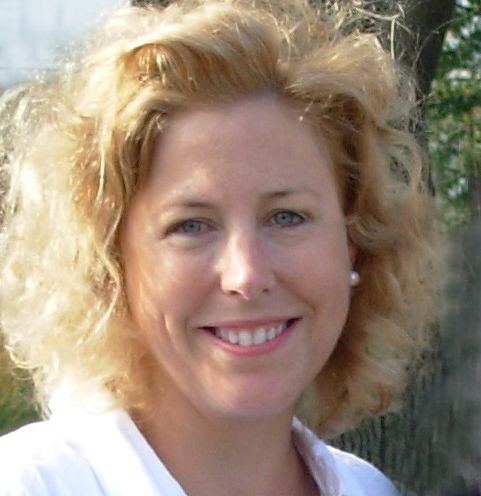 Mary Coudron