Minnesota State Fair Attractions for Seniors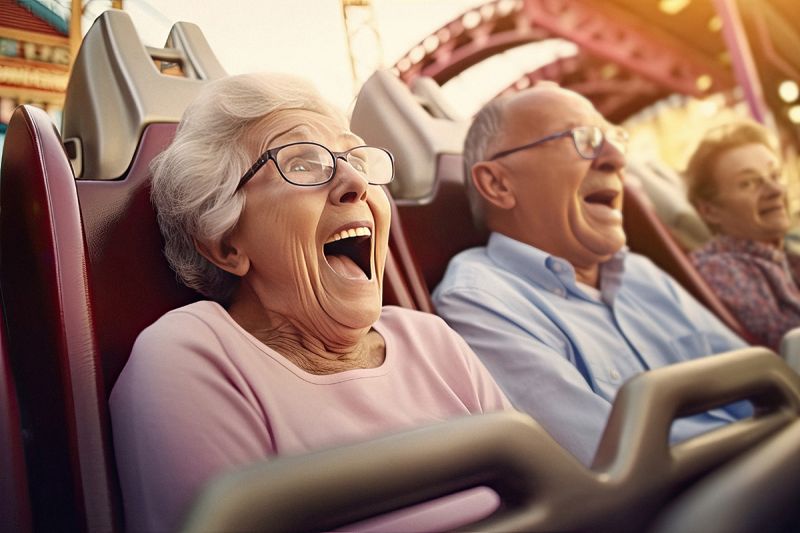 Posted:
Jul 26th, 2023
3:26 am
It is never too early to prepare for the fair. The Minnesota State Fair offers a wide range of attractions that cater to all ages, including seniors. Here are some of the best attractions that seniors might particularly enjoy:
Grandstand Shows: The Grandstand hosts various concerts and entertainment shows. Seniors who appreciate live music and performances will find these events enjoyable.
Heritage Square: This area showcases historical exhibits, demonstrations, and cultural displays. Seniors interested in history and traditional arts will appreciate Heritage Square.
Agriculture and Horticulture Exhibits: The fair's agricultural and horticultural displays are informative and visually appealing, providing seniors with a chance to explore Minnesota's farming heritage.
Creative Activities Building: Seniors who enjoy arts and crafts can explore the Creative Activities Building, where they can see impressive artworks and handcrafts by Minnesotans.
Eco Experience: This exhibit focuses on sustainability and environmental education. Seniors interested in eco-friendly practices and conservation will find this area engaging.
Machinery Hill: This section of the fair features agricultural and industrial machinery displays, which can be interesting for seniors with a background or interest in these fields.
International Bazaar: Seniors who enjoy cultural diversity and shopping will appreciate the International Bazaar, where they can find unique products and experience various cultures.
Live Demonstrations: Throughout the fairgrounds, there are live demonstrations of various crafts, skills, and techniques. Seniors can watch artisans at work, such as blacksmiths, glassblowers, and woodworkers.
Minnesota DNR Park: The Department of Natural Resources Park offers exhibits and demonstrations related to Minnesota's wildlife and outdoors. Seniors who enjoy nature and wildlife will find this area appealing.
Food Vendors: The Minnesota State Fair is known for its diverse and delicious food options. Seniors can indulge in fair favorites or try some new culinary delights.
Senior Day Events: The fair often designates a specific day as "Senior Day," where seniors can enjoy special discounts, activities, and entertainment tailored to their interests.
Remember that the Minnesota State Fair is a large event, and seniors should take care to stay hydrated, take breaks as needed, and wear comfortable footwear. Additionally, consider using the fair's shuttle service or renting a mobility scooter to make getting around easier, especially for those with mobility challenges.
View information for Seniors Discount Day at the Minnesota State Fair!