Senior Communities Guide Press Release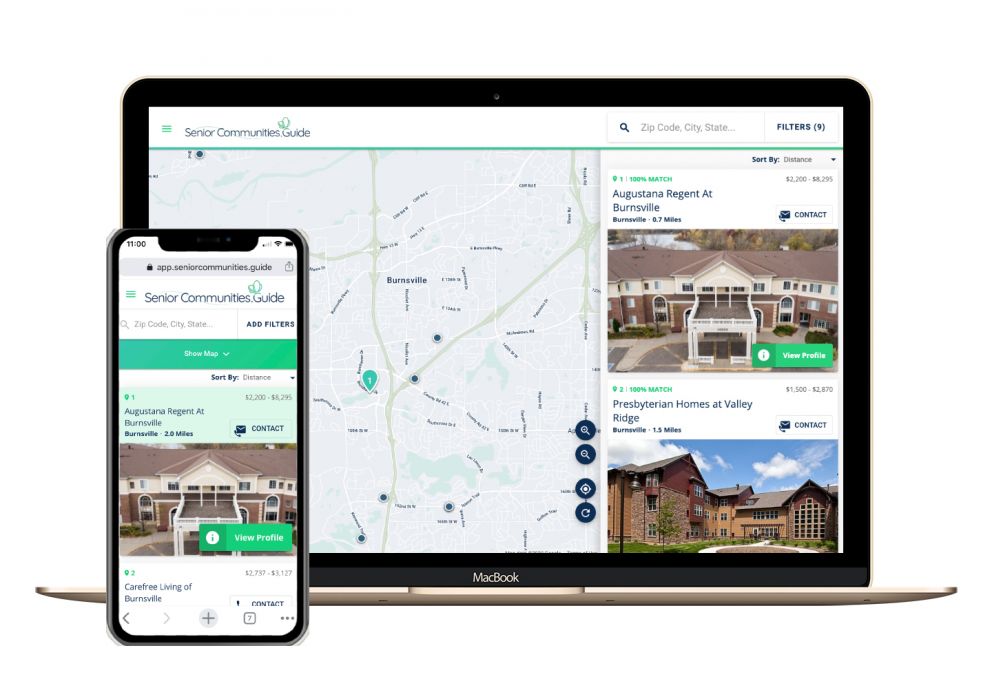 Posted:
Senior Communities Guide Launches Innovative, Easy Senior Housing and Care Search App for all Minnesotans
Senior Communities Guide (SCG) has opened its online doors in Minnesota. SCG was established with the mission of fulfilling a serious need for a better online search application for families looking for a senior community. It provides a free, safe, accurate solution by efficiently finding senior housing and care for parents and other senior loved ones. This service is completely free to those searching, and is specifically designed to make one of the most challenging decisions in the life of seniors much easier and ultimately more successful.
"We are fully committed to helping seniors and their families find their ideal senior community while also helping the communities showcase and market their beautiful properties," said Julie Hamilton, owner and founder of Senior Communities Guide.
How this inventive search app works:
All Minnesota senior communities are listed.
Communities can choose a paid profile allowing them to enhance their profile page with more detailed information, photos, 3D virtual tours, updates and reports, for example.
Prospective senior residents can use the app from the SCG website using the powerful and detailed search to filter by location, budget, suite and community amenities, payment, medical services, pet policies, and level of care with more detailed criteria within each category.
The app matches seniors to the best communities that fulfill their particular needs.
As communities change, the app will change to support those needs providing continued accuracy.
How the app benefits seniors:
Finding the right fit could traditionally take up to six weeks. This app delivers bona fide matches in a fraction of the time for families who often have little of it.
The secure information is legitimate and can be trusted by seniors and their families.
The search results are objective with no sponsored results to cloud the process. Only results that fit their specific criteria are shown.
It is convenient, allowing for an amazingly detailed search and tour of communities from the comfort and ease of one's own home.
Beyond the search:
Senior Communities Guide is committed to matching seniors with the best possible community that meets their needs in the most complete and efficient way possible. SCG also recognizes that seniors have many concerns and needs that can be challenging to find the solutions to. That is why they plan to provide connections to broader resources that help seniors and their communities thrive.
About Senior Communities Guide:
Senior Communities Guide was established in 2020 by Julie Hamilton, owner and CEO of Avallo Web Development Julie has been an entrepreneur in the Minneapolis area for 26 years and brings a wealth of experience, knowledge, dedication and integrity to this unique new venture.