Seniors Legal Rights Handbook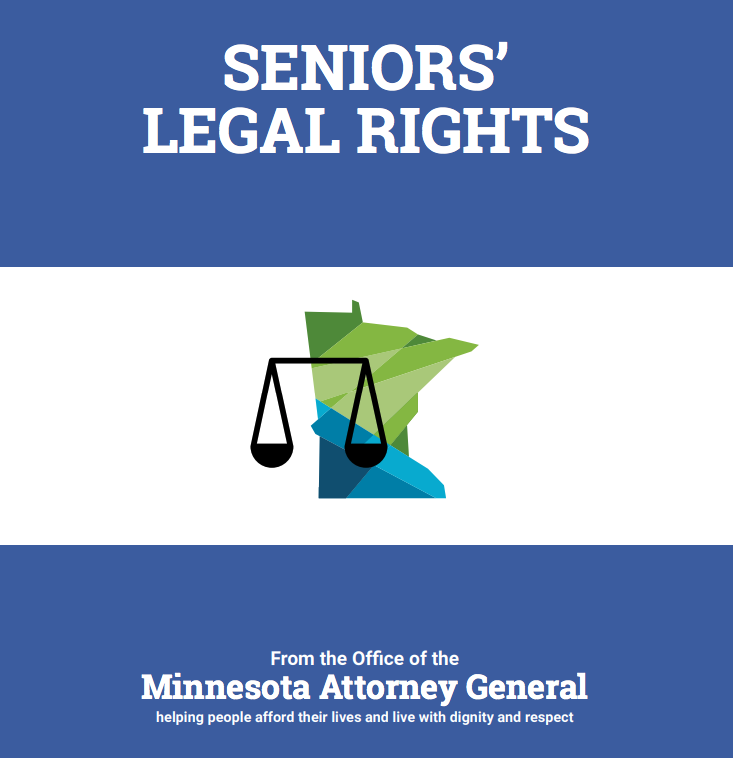 Posted:
Apr 8th, 2021
4:56 am
The booklet covers on array of topics for seniors in Minnesota. Learn about fraud, identify theft and how to reduce junk mail. There is information about planning for your estate, health care, age discrimination, utilities information and contacts if you need legal aid. 
Seniors' Legal Rights is written and published by the Minnesota Attorney General's Office. This document is available in alternative formats to individuals with disabilities by calling (651) 296-3353 (Twin Cities Calling Area), (800) 657-3787 (Outside the Twin Cities), or through the Minnesota Relay Service at (800) 627-3529. The Minnesota Attorney General's Office values diversity and is an equal opportunity employer.
This brochure is intended to be used as a source for general information and is not provided as legal advice.
Here is the link to the online booklet  and the pdf download is below.