Have a safe and happy holidays!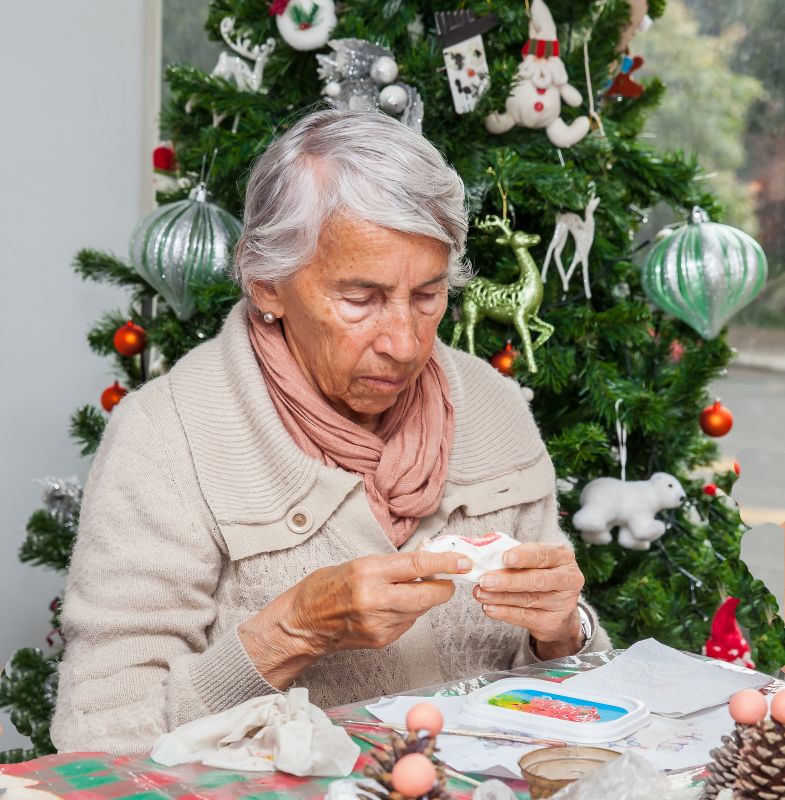 Posted:
Nov 23rd, 2020
12:00 pm
It's that time again, the holidays are upon us. And this year, everyone wants to make the best of the holiday season and ring in 2021 with hope and joy. For residents of senior living communities, there can be some challenges. But rest assured, there is fun to bad had by all, even for those with physical or cognitive limitations. With a little forethought and safety guidelines, there is no reason why this holiday season can't be a wonderful one.
Take advantage of everything your community has to offer.
Senior communities offer many opportunities to partake in holiday activities. Check out the bulletin boards and activity schedules to make sure you don't miss out on anything. Put your thinking cap on and talk with other residents. If you come up with ideas that aren't already in the works, suggest them.
Arts and crafts Most communities have arts and crafts areas and are happy to help you get set up and organized. The holidays are the perfect time to let your creativity shine:
Make wreaths using anything that catches your fancy, such as branches, leaves or dried flowers from the landscaping, or bows and jingle bells.
Make stockings from scratch if you can sew, knit or crochet, or decorate ready-made ones. Fill the stockings with useful little things like wrapped candy, a deck of cards, dice, lip balm, hair bands, batteries, scented soap or a small body lotion.
Decorate your room with all your favorite holiday trimmings. Put messages of good cheer on your room door.
Craft your own holiday cards with paint, rubber stamps, glitter, yarn, buttons, sequins or paper cutouts—whatever your heart desires. All things are possible with glue and a little imagination.
Make holiday tree and wreath decorations using pine cones, felt, ribbon, feathers, yarn, dried leaves and flowers, paper cutouts, buttons or candy canes. Try a little metallic paint and mixing different elements together to create unique and colorful trimmings. And, of course, the old standby of stringing popcorn is a great tradition from many childhoods.
Hold a seasonal nature or holiday poem writing contest.
Entertainment Get into the spirit of the season by celebrating with others:
Hold holiday concerts or sing-alongs.
Play games like charades with holiday-themed prizes.
Facetime or Zoom with grandkids and tell them about your childhood holiday memories, or read holiday books to little ones and invite other residents to join in. If the technology is Greek to you, ask the employees of the community to aid you, they are there to help.
Have holiday movie nights and watch all the classics.
Play Elf on the Shelf (have one of the workers hide a small elf in a different spot each morning and give a prize to the person who finds it).
Have a holiday story share time.
Play a holiday bingo game (make simple bingo boards with titles of popular holiday songs, instead of calling out numbers, play 30 seconds of the song.
Have remote control car races in the hallway while perched on a chair in your room doorway. Remember to set signs up on a chair at the hallway entrances that alerts others of the activity
Go on a holiday getaway from the comfort of your armchair (many communities are offering beautiful and informative virtual video tours of other countries)
Giving back feels goodFind simple ways to help others:
Set up a giving tree and decorate it with hats, mittens and scarves that can be donated to a local homeless or women's shelter.
Partner with local churches and organizations to find out if there are any seniors in your town that live alone and are isolated, then make cards or stockings to send to them. 
Ask the employees to let you know who in your senior community has physical or cognitive limitations or is isolated in a way that does not allow them to partake in group activities. Find ways to make them feel included such as making cards or visiting them one at a time from the door of their room, perhaps read them a story and sing or play them a carol.
Staying safe with COVID-19
Make sure you are aware of all of your community's safety rules and abide by them, they are there for the benefit of everyone. Wear your mask at all times when you are anywhere near anyone else and encourage others to do the same for the sake of everyone's health. Keep a minimum of six feet away from others when interacting. Wash your hands routinely for a minimum of twenty seconds and keep your hands away from your face.
If you have an underlying condition that makes you less able to recover from COVID-19, it is best to be extra cautious. Work with the employees to make sure that all group activities are staged in such a way that allows for the safety rules to be followed. If someone is having a hard time following the rules, enlist the attention and aid of the employees. If you have any symptoms, or you notice that someone else has, tell a community employee immediately. Common symptoms of COVID-19: fever or chills, cough, shortness of breath or difficulty breathing, fatigue, muscle or body aches, headache, new loss of taste or smell, sore throat, congestion or runny nose, nausea or vomiting and diarrhea.
Staying safe also means staying as healthy as you possibly can. Make sure to eat your fruits and vegetables, drink plenty of water and exercise to your ability every day. By all means, partake in some holiday treats, but try not to overdo it.
It's the attitude that makes the difference
Spread your own virus of smiles and good cheer to everyone you encounter, it is contagious. Try to remember to be grateful for all the little things during the holidays and to be extra kind to those who need it the most. Wishing you all the best of everything and a wonderous new year.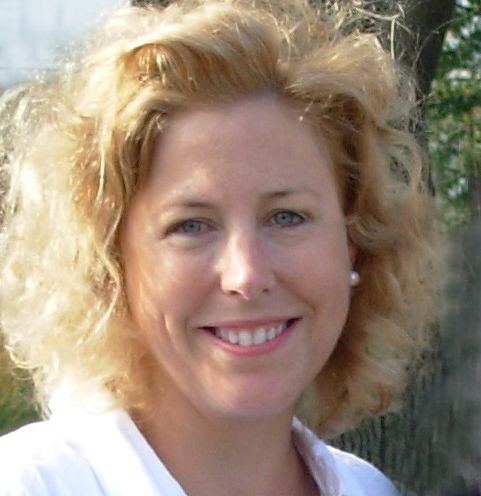 Mary Coudron