How to Choose the Right Senior Community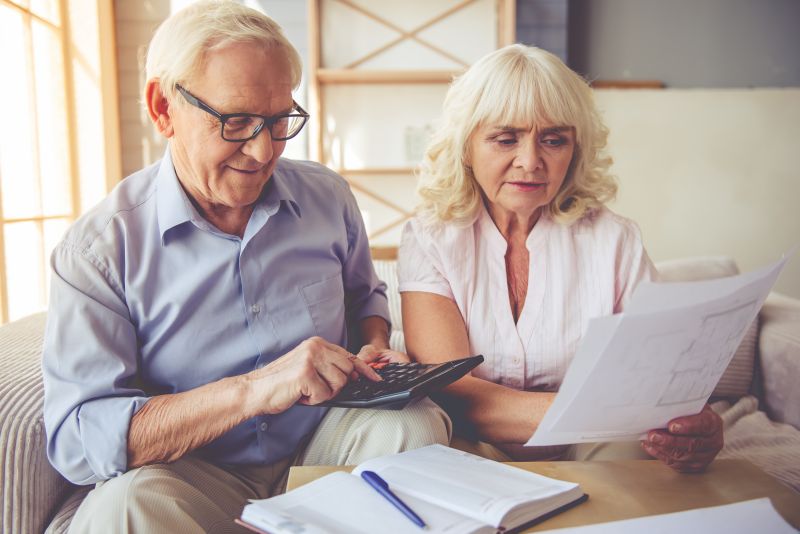 Posted:
Mar 17th, 2022
11:01 am
Choosing the right senior community for you or a loved one can be a daunting task especially if time is a constraint. You want to make the right decision and to be informed with all the possible options available to you. Not all communities are one size fits all and you want to be happy with where you are living.
Here are 10 things to consider to help make an informed decision:
1. Housing and Care Options
The first thing to decide is what type of community is best for you or your loved one. Independent living, co-ops, and condos are great for adults over 55 years old that want to live in a community that is maintenance free and provides socialization with other seniors. Assisted living, memory care, and enhanced care provide extra care for those who need help with daily tasks and their health. Residential care homes are usually located in neighborhoods providing a comfortable and personalized environment for those needing extra care.
Depending on the level of care you need and whether you want a large apartment complex or a smaller community, there are lots of options throughout Minnesota to fit your needs and many offer multiple care options in one building as well.
2. Location
Choosing a location can have a few deciding factors including being close to loved ones, in a small town, a large city, or by places to visit. Having loved ones close is important for many people for visits and support. For more active older adults, living in a city that offers more activities and fun places to visit can be important as well.
Or maybe location isn't a large factor in your decision and you would move somewhere else where the community is a great fit. You can narrow down your choices by these other factors.
3. Monthly Budget and Long-Term Costs
Most communities have a monthly cost based on the unit and levels of care added while condos and co-ops are owned by the senior. Figuring out your finances beforehand can prepare you for deciding what type of community you can afford. Financial assistance may be applicable to some people but not all communities accept Eldery Waiver, only private pay.
Meeting with a financial advisor can help straighten out all the costs and determine long term what you can afford based on how long and the level of care.
4. Pet Policy
Pets can have large benefits on one's life and many seniors may not want to part with their dog or cat due to moving into a senior community. A lot of communities allow pets or companion pets. This can be another factor that helps make your decision if this is important to you.
5. Community and Suite Amenities
What makes communities stand out is the type of amenities they offer that can include a fitness center, library, activity room, beauty salon, outdoor patio, or underground parking to name a few. Other amenities to consider are meal plans, in unit laundry, laundry services, housekeeping, and Wi-Fi access. Making a list of amenities that are most important to you can help narrow down your choices.
6. Medical Services and Care
Some communities offer medical services at the community by healthcare partners that can include dental, physical therapy, audiology, and more. Being informed about what medical services communities offer is important and can give peace of mind to loved ones knowing you are taken care of no matter what happens.
7. Scheduled Activities
To promote socialization and staying active, communities schedule activities for the residents that can include bingo, movie nights, crafts, outings, and other fun activities. A lot of communities post their weekly calendar on their website or Facebook. These types of activities can help improve the quality of life and can be an important factor for some people and their families.
8. Tour the Community
A community can look like a great fit on paper, but it is best to visit the community to see for yourself what it is like living there. You can start by doing virtual tours online and looking at galleries of photos before going in person. Take note of how the staff greets and cares for the residents, how the shared community spaces are utilized, and your first impression.
9. Other's Experiences
To further get a feel of what a community is like, refer to reviews and testimonials from residents and their families. This can give you an insight about what they value living there and how the family feels about it too. Talk to current residents and family members to get their honest feedback about their experience.
10. Research
Lastly, do your research on the senior community and company that operates it. Some communities focus on the care of the residents above all else as this is evident throughout their website and marketing. Get to know their mission, services, activities offered, and how they operate before making an informed decision.
Where to Start?
Keeping these things in mind can help narrow down your search and find the right community for you or your loved one. Make a list of things that are important to you and nonnegotiable as well as having conversations with loved ones to help in the process too.
Senior Communities Guide is a search website directory of senior housing throughout all of Minnesota. Search by city and filter by budget, care options, payments accepted, amenities, medical services, and pet policy. View the communities through the interactive map and click on the profiles for more information and to directly contact them. Our website is safe, secure, and easy to use! Start you search today: https://seniorcommunities.guide/