How Senior Citizens Want to be Treated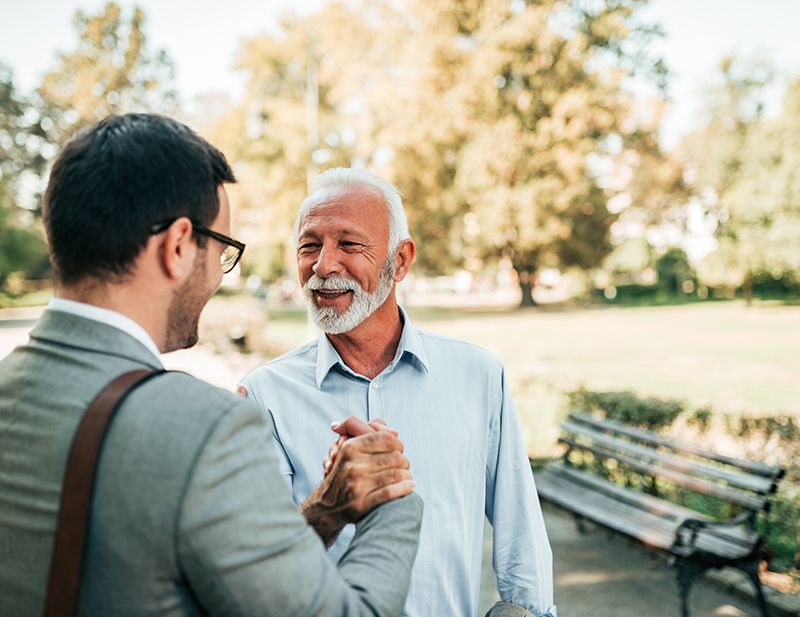 Posted:
Oct 24th, 2022
1:35 pm
We're all familiar with the Golden Rule: treat others the way you want to be treated. This powerful principle should apply to any marketing campaign, especially those focused on mature audiences. After all, senior citizens are unique members of any community and ought to be treated as more than a simple marketing demographic. When you're developing your marketing strategy, here are some tips you can consider to increase engagement and show your senior audience the respect they deserve.
Build Trusted Relationships
People aged 55+ are ready and willing to explore new adventures in life. They worked hard for many years and have acquired the financial stability to enjoy newfound leisure time. They seek fun and exciting opportunities such as traveling to interesting places, learning new skills, and pursuing different hobbies and interests. But while they may have extra income to live such an active lifestyle, they don't want to be taken advantage of by aggressive marketing tactics. Instead, strive to build trust and community. 
Inform with Care
Like everyone else, mature adults have likes, dislikes, opinions, and needs that must be recognized. In all of your marketing efforts towards seniors, put yourself in their shoes. Reach out to them with genuine care. 
Consider how you would want to be treated as a potential customer or client. Spend the time and effort to inform mature audiences—and always try to meet their needs while providing the highest value possible with your product or service.
Choose Words Wisely
Word choice and tone are essential in your communication strategy toward seniors. Do your best to educate. Explain products and services in a straightforward way that helps seniors make informed decisions that are right for them. Use familiar terminology and steer clear of confusing jargon. 
Stick with a friendly tone and avoid being pushy. Nobody likes being thought of as helpless and incapable of understanding. Today, seniors live healthier lives and stay active longer than ever before. Choose words that acknowledge their wisdom and dynamic lifestyle.
Appreciate Their History
Seniors often have first-hand accounts of some of the most important historical events of the twentieth century. For example, many have fought and lived through wars, saw the Apollo 11 Moon landing, and the assassination of President John F. Kennedy. Therefore, relating to seniors with background knowledge of events they are familiar with will make for much more authentic contact.
Acknowledge Senior Values
Many seniors have a strong system of values. They expect to be spoken to with courtesy and politeness. Remember that trust and honesty hold a great deal of significance for them. Instead of dismissing these values as old-fashioned, it is important to acknowledge and respect them.
The bottom line is simple: your senior customers expect to be treated with respect and dignity. Treating others how you want to be treated should be a way of life that never goes out of style for any generation.