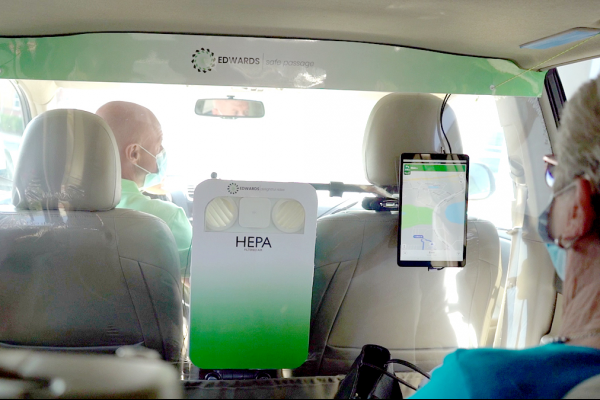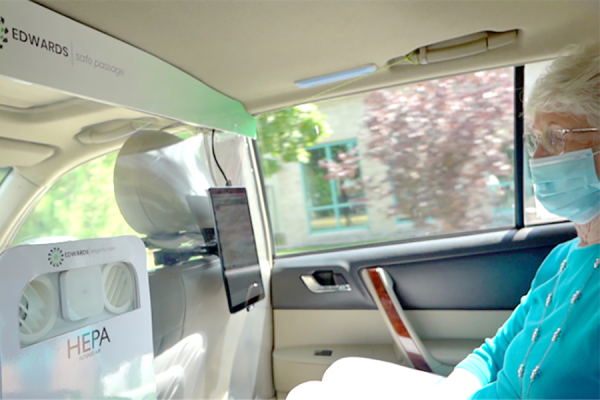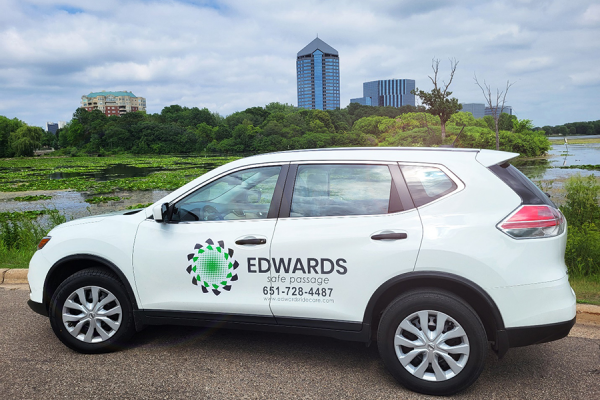 About Edwards RideCare
Edwards RideCare is the new guardian and protector for anyone in need of a safe ride. The Edwards Safe Passage System is engineered to transport older adults and immunocompromised passengers and patients to their appointments and social events safely.  Our uniquely orchestrated blend of just the right service and high-tech ingredients achieve the high standards riders and drivers demand. No other system compares to the Edwards RideCare standards of safety and service.
Why take the risk? Take Edwards!
Unmistakable Value. Building trusting, lasting relationships for Older Adults, Caregivers and Elder Care Communities
Safety
Convenience
Freedom
Peace of mind
Testimonials
"...Vehicle is specially equipped for safe transportation during this pandemic. Although the air filter and special barrier will continue to be valued by riders. Great job."
-Older Adult Rider
"As expected, this was both a safe ride experience and an enjoyable one. The driver, John B, was on time, cheerfully helped me and my Walker into the specially outfitted car, and drove safely to my destination."
-Connie, Immunocompromised
"Edwards provided prompt and reliable rides for myself and my colleagues… while maximizing safety. I am truly impressed with their service and would recommend it to anyone!"
-Zach, Certified Registered Nurse
I've ridden with my driver several times and he's always prompt, courteous and safe. I appreciate the availability of this transportation since cabs are very hard to book anymore and I don't do the app based ride services. I also appreciate being able to pay by check."
-Nancy, Older Adult Frequent Rider
Special Offers
50% Off First Ride. Discount Code: FirstRide
Back to Resources