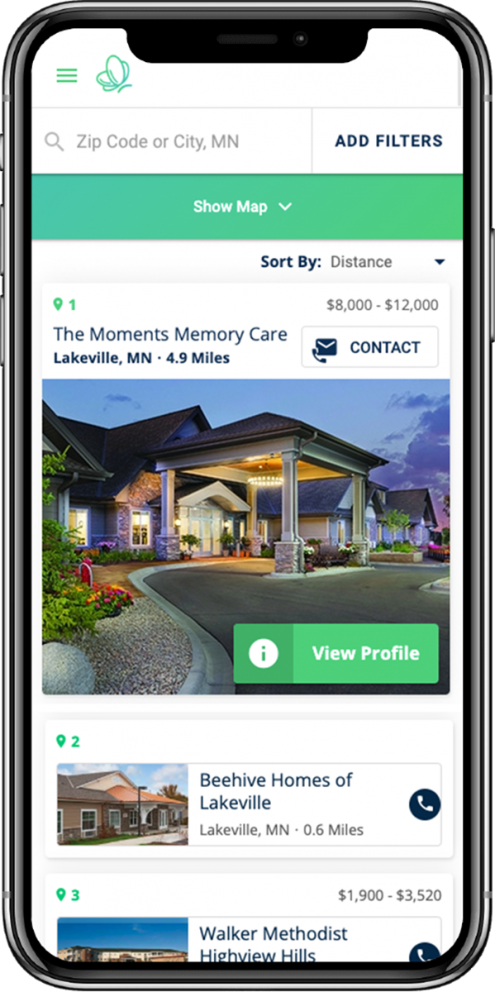 Partner with Senior Communities Guide for Housing Referrals & Marketing Services
Senior Communities Guide provides a free, easy way to search, filter and contact senior housing and care communities in Minnesota and Wisconsin. We are committed to helping families while also helping the communities showcase and market their beautiful properties. We also offer 3D Virtual Tours, video, photography and more. See the difference between a complementary and paid profile below. 
Complimentary vs Paid Profile
Take a look at the difference and the benefits of having a paid profile page over existing complimentary profile. Claim your complimentary profile to ensure the correct information and sign up for a paid profile today. 
Advantages
Paid profiles include more referrals and information visible to potential residents and their families. Receive up to 500% more referrals.
Marketing
We market your community on our facebook page and create Google Ads to help increase your awareness.
Additional Features
Includes contact information with name, phone number, and secure email form, description of your community, Google map location, and website links.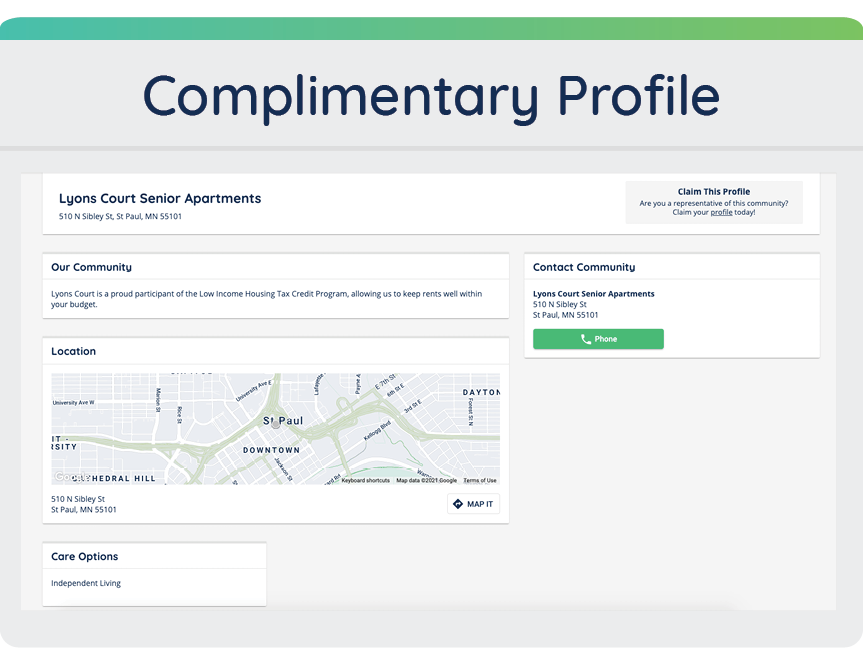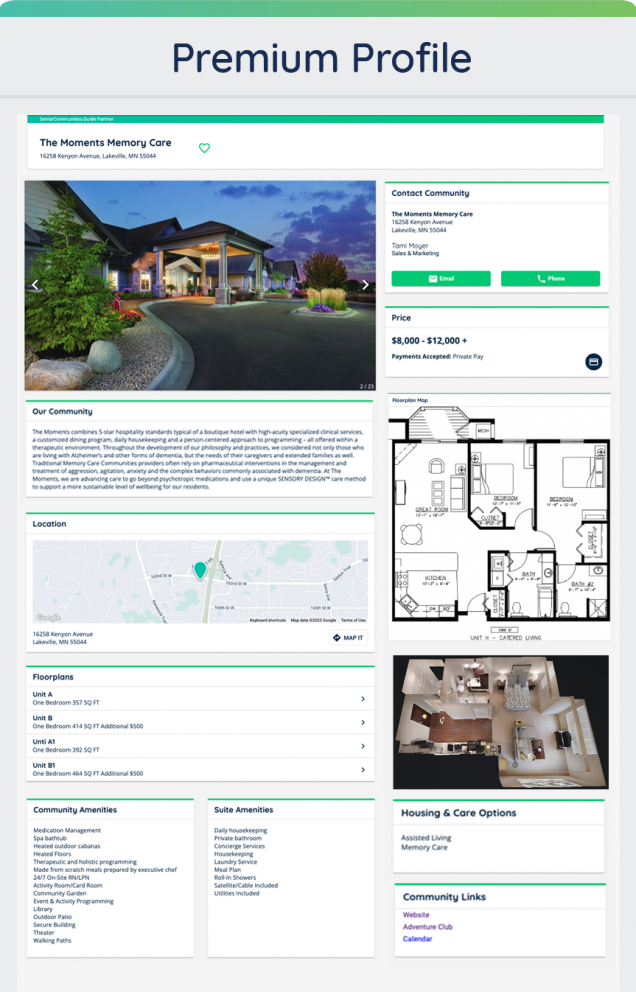 Easy Profile Management
Customer Support
Customer support is available to our communities to help with any and all questions and problems that may come up. We work as your partner to make your community successful.
Analytical Reports
Receive monthly analytical report via email which will show you the number of leads received via phone and email. Emails include name, contact information and are time-stamped.