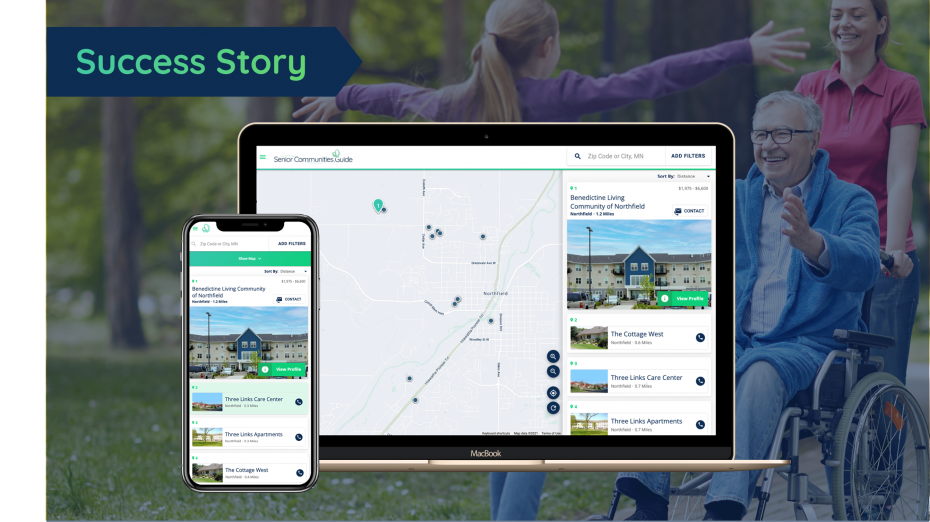 2021 Success Story - Benedictine Living Community Northfield
Benedictine Living Community of Northfield was built in late 2019 and had 48 independent living, 24 assisted living and 25 memory care rooms originally. The Northfield location is just one of many senior communities in the Benedictine franchise.
The marketing team came to Senior Communities Guide for help with getting new residents and overall awareness of their community. See how we increased their residents from 20 to 100 in less than 6 months reaching their goal.

Our Process
We started by upgrading the profile page on our website application to show a video (created by SCG), photos, website links, floor plans, 3D tours, contact information, and anything else important for potential residents and their families to help make their decision.
This helps people see themselves living in the community. We make it easy to contact the community representative with just a click via email or phone.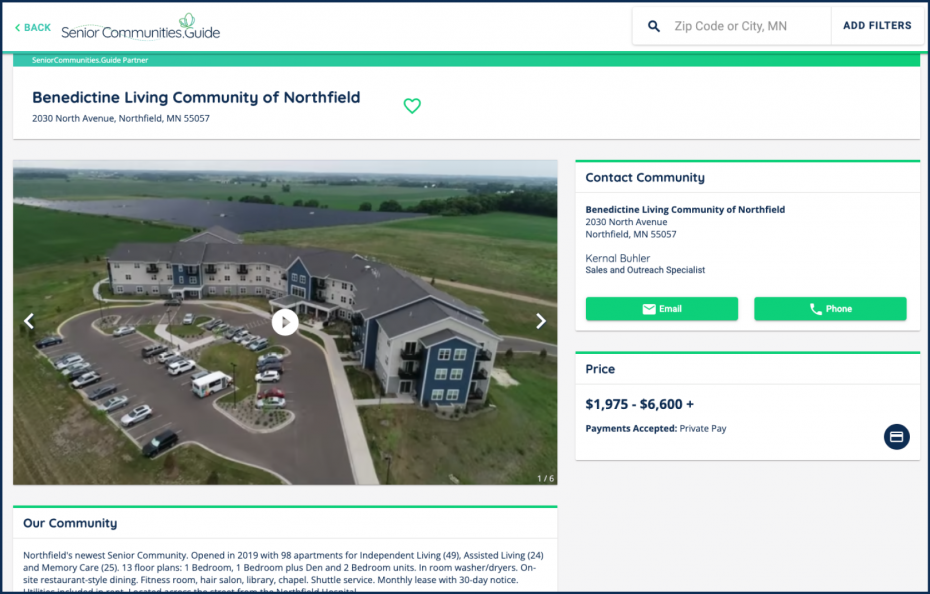 Organic search and Google Ads we create for their community profile page link to our website. We set a daily budget and ran the ad continuously. When people search on Google for the specific community, they will be brought to the profile page on our website and see all information with direct contact links. Repetitive clicks on this backlink boost their site's SEO, and the flattering community profile shown by a third party immediately establishes trust.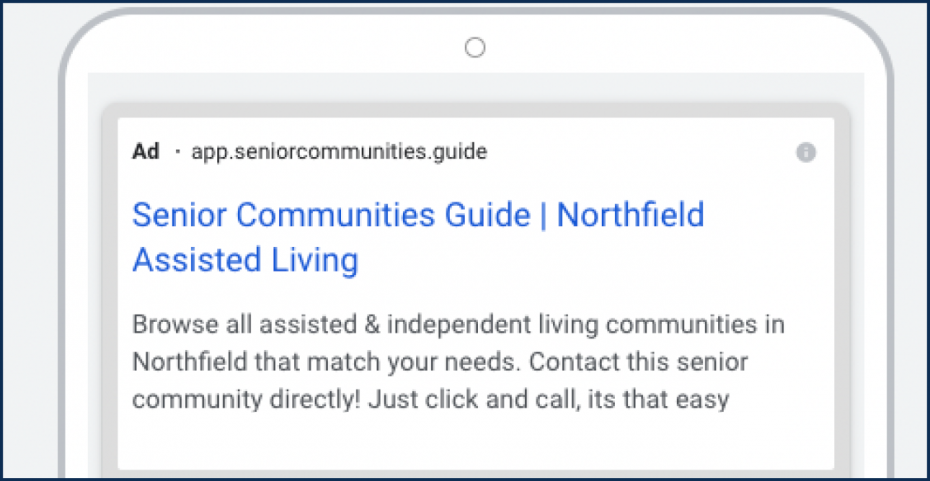 With Google Analytics, we saw a 200% page view increase after creating the ads and upgrading the profile page. More people were visiting the page and spending more time viewing the profile. With a paid partner profile, we take care of Google Ads to help increase your community awareness and potential referrals.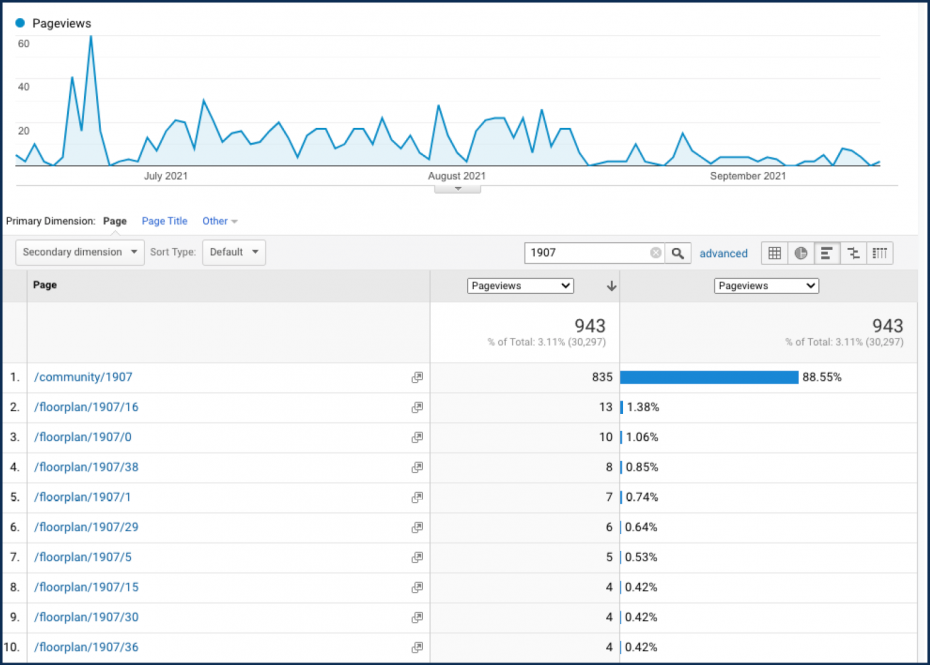 Marketing Success
Benedictine of Northfield were grateful for their success and celebrated with a pizza party with all the staff and residents for reaching 100 residents. They are continuing to grow their community and we love to see marketing pay off!
Just a reminder, this doesn't replace your own marketing efforts. Senior Communities Guide strategically uses technology to find more resident referrals for you. We are your partner.
Looking to partner with us? Contact us today to get started!
Download PDF here
Sponsors and Associations